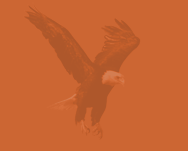 Prayer Requests
Have a prayer request

? >>
Click here


Remember prayer changes things, so if you should have a request for prayer, please send it to us using our contact form. You may mail, phone or fax your request. Click here for our contact information.

Brother and sisters around the world will be able to join with you and us in prayer for your particular need or the needs of others. God bless you.

These are the requests for prayer as of Saturday, September 15, 2018.



Click here to print the prayer request list

Please pray for Mona Sutherland, currently in Leighton House Rest Home. She has cancer in her lungs and has only been given, (by men), a few months left to live. Family are asking for pray for Mona. Thank you.


Pray for me to receive the baptism of the Holy spirit, and to be set free my all my enemies. Sis Angie


Please take before the Lord the Malaysian/Singapore Meetings next month, that God will mightily bless. That God will strengthen Bro Howard and Bro Leigh for the duration for these services from 18th-28th October.


Continued prayer needed for Hughes family, especially Isaac for the saving of his soul and depression. Bro Bill.


Needs prayer for healing of cancer. She loves the Lord and is believing with her husband Peter.


Please pray for Bro James Nair and his family in Singapore, for comforting uplift over the lost of his dear wife.


Let continue to lift up Israel before their Lord, to keep them and anoint them, in all their decision making and to encourage them, regardless of their enemies. The Bible says, "they that bless Israel, will be blessed."


Thank our God, for the many answered prayers He has met for us all!.


There are many unspoken prayer requests amongst the Body of Christ, which we want to bring before Him today. God WILL answer everyone of them, if we doubt not.



Click here to print the prayer request list