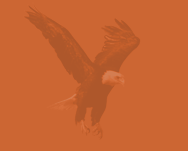 Prayer Requests
Have a prayer request

? >>
Click here


Remember prayer changes things, so if you should have a request for prayer, please send it to us using our contact form. You may mail, phone or fax your request. Click here for our contact information.

Brother and sisters around the world will be able to join with you and us in prayer for your particular need or the needs of others. God bless you.

These are the requests for prayer as of Wednesday, November 14, 2018.



Click here to print the prayer request list

Hello
I am facing many serious issues in mine life. God knows all....please pray for me so that God will have mercy, and watch, protect an help me. I also desperately need to feel His presence in the midst of current trials, so I know it will be ok.
Thank you. Tommy



Please pray for my heart cries to be financial strong enough to clear my financial debt and be a stable financial provider to support my family. Thank you so much. Devasas


Thank you, we would appreciate your continued prayer for two people, my wife Glenna who is suffering from severe respiratory disease, and Darren Toi who has undergone open heart surgery recently, both persons have accepted Jesus as Lord. Thank you Derek


Let continue to lift up Israel before their Lord, to keep them and anoint them, in all their decision making and to encourage them, regardless of their enemies. The Bible says, "they that bless Israel, will be blessed."


Thank our God, for the many answered prayers He has met for us all!.


There are many unspoken prayer requests amongst the Body of Christ, which we want to bring before Him today. God WILL answer everyone of them, if we doubt not.



Click here to print the prayer request list