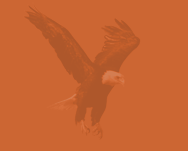 Prayer Requests
Have a prayer request

? >>
Click here


Remember prayer changes things, so if you should have a request for prayer, please send it to us using our contact form. You may mail, phone or fax your request. Click here for our contact information.

Brother and sisters around the world will be able to join with you and us in prayer for your particular need or the needs of others. God bless you.

These are the requests for prayer as of Tuesday, September 17, 2019.



Click here to print the prayer request list

Hi, Would you kindly pray that two women whose names I don't know, that they would both have a fresh revelation of God's grace for them.
Thank you. Humphrey



My Brother Howard ,How are you and Dear Sister June and all at your GCF and in Australia. We were compelled by the Holy Spirit to pray for families at GCF for them and especially for Healing. We have prayer meet right now and praying for you all. We have small Prayer Towers. We do healing services there. I will write more of it as soon as possible. Pastor Moses India


Please pray that I can spend some good quality time with my parents in November to get there early. Sister Lynn


Mr. Clifford needs prayer from eating contaminated raw fish. Also his back, and spine needs healing. Please pray that God will save his soul. Mr. Clifford.


Let continue to lift up Israel before their Lord, to keep them and anoint them, in all their decision making and to encourage them, regardless of their enemies. The Bible says, "they that bless Israel, will be blessed."


Thank our God, for the many answered prayers He has met for us all!.


There are many unspoken prayer requests amongst the Body of Christ, which we want to bring before Him today. God WILL answer everyone of them, if we doubt not.



Click here to print the prayer request list