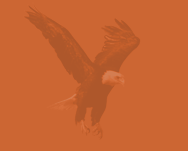 Prayer Requests
Have a prayer request

? >>
Click here


Remember prayer changes things, so if you should have a request for prayer, please send it to us using our contact form. You may mail, phone or fax your request. Click here for our contact information.

Brother and sisters around the world will be able to join with you and us in prayer for your particular need or the needs of others. God bless you.

These are the requests for prayer as of Tuesday, December 18, 2018.



Click here to print the prayer request list

Would you please pray that God will give me a better car to drive in 2019.
Sis Angel



Would you please pray for me that I can visit my friend's church in Oakdale USA in January to be in a good bride church, but would you please pray that God will block the enemies away that they will not be able to come around my area while I am there.
Only Believe, Sis Lynn



Please remember Pastor Claude Poulter's family and fellowship in Perth, Australia, as the Lord saw fit to take him home to Glory this week Thank you,.


Prayer request : Sorry, please pray for that not to lost my job in the Administration Wing to preach the gospel, thank you. Li Cross


Let continue to lift up Israel before their Lord, to keep them and anoint them, in all their decision making and to encourage them, regardless of their enemies. The Bible says, "they that bless Israel, will be blessed."


Thank our God, for the many answered prayers He has met for us all!.


There are many unspoken prayer requests amongst the Body of Christ, which we want to bring before Him today. God WILL answer everyone of them, if we doubt not.



Click here to print the prayer request list