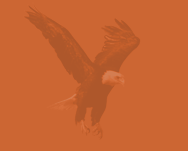 Prayer Requests
Have a prayer request

? >>
Click here


Remember prayer changes things, so if you should have a request for prayer, please send it to us using our contact form. You may mail, phone or fax your request. Click here for our contact information.

Brother and sisters around the world will be able to join with you and us in prayer for your particular need or the needs of others. God bless you.

These are the requests for prayer as of Tuesday, January 18, 2022.



Click here to print the prayer request list

Please remember Tafatu at the passing of their precious father, Bro Morris into the presence of the Lord. Both families in New Zealand and Niue Island.


Please uphold Leatham family at the pasting of their mother and wife.


Pray for Sis June's cousin Glory Kola in Sydney, who has pneumonia. Thank you Sis June.


Let continue to lift up Israel before their Lord, to keep them and anoint them, in all their decision making and to encourage them, regardless of their enemies, which are currently attacking Israel right now. The Bible says, "they that bless Israel, will be blessed."


Thank our God, for the many answered prayers He has met for us all!.


There are many unspoken prayer requests amongst the Body of Christ, which we want to bring before Him today. God WILL answer everyone of them, if we doubt not.



Click here to print the prayer request list