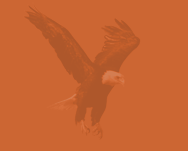 Prayer Requests
Have a prayer request

? >>
Click here


Remember prayer changes things, so if you should have a request for prayer, please send it to us using our contact form. You may mail, phone or fax your request. Click here for our contact information.

Brother and sisters around the world will be able to join with you and us in prayer for your particular need or the needs of others. God bless you.

These are the requests for prayer as of Tuesday, January 21, 2020.



Click here to print the prayer request list

May I request prayer for Chernobyl children?
Thank you for last 2 time's contribution for a total stranger.
These are the prayer details I used to pray personally,and I hope more people to participate with.
-Prayer Request for Chernobyl Children,Ukraine,Bulgaria-
Though Ukraine's situation is not reported on media these days
In Ukraine 1.5 person per 100 die every year.This value is second most high in the world in 2014,in 2019 3rd.Bulgaria 8th in 2014, 2019 Jonghyuk Lee



Please pray for my son John who is 17 and is very angry with God. Please pray that the Lord blesses him with a spirit of strength and assurance and replaces his spirit of anxiety and fear. Please pray that God blesses John with a peace that surpasses all understanding and that he would come to know the love and heart of Jesus. Thank you Mark Kelbel


Praise God! Danny whom we've been praying for heart and lung issues went to the Drs today and got a clean bill of health. All tubes have been removed and he will not need any surgery. Thank you Lord!

Please continue to pray for my prodigal daughter Amy. That she would see that Lord is good! That she would come to the end of herself, receive a Godly wisdom that would lead her to repentance. That she would find no pleasure in her sin. That she would be delivered from drugs, alcohol , homosexuality and a cult activities. That wrong relationships would be broken and that she would have divine appointments.
Thank you
Sue



Precious Brother Howard. How are you doing. My sister in Trinidad has a son 4yrs old ...because he give tons of trouble to brushing his teeth..he also sleeps with his bottle of milk in his mouth..caused 15 cavity and has emergency surgery, because all the nerves are exposed and the child is in serve pain.All the teeth has to be removed by cutting the gums..Please keep him in your prayers. His name is Christian. Thank you are God Richly Bless you. Sis Hannah


I'm suffering huge mental torment terrible racing thoughts and can't sleep. Medications don't help. Please pray urgently for healing. Marjorie Graham


Please thank the Lord Bro Ray Thomson, who has been wonderfully touch by God for the healing of His body. God is a faithful prayer answering God !!


Let continue to lift up Israel before their Lord, to keep them and anoint them, in all their decision making and to encourage them, regardless of their enemies. The Bible says, "they that bless Israel, will be blessed."


Thank our God, for the many answered prayers He has met for us all!.


There are many unspoken prayer requests amongst the Body of Christ, which we want to bring before Him today. God WILL answer everyone of them, if we doubt not.



Click here to print the prayer request list