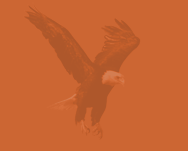 Prayer Requests
Have a prayer request

? >>
Click here


Remember prayer changes things, so if you should have a request for prayer, please send it to us using our contact form. You may mail, phone or fax your request. Click here for our contact information.

Brother and sisters around the world will be able to join with you and us in prayer for your particular need or the needs of others. God bless you.

These are the requests for prayer as of Sunday, May 2, 2021.



Click here to print the prayer request list

Please pray our Daughter Sunitha Florence Married, she is suffering from Corona Virus in another City( 120 miles one way) to our Home town) Our Son in-law also suffered from the same a week ago.  And   Sister 73 year. Mrs Ranjitha(widow) staying with her daughter in  a far of place is also suffering from Corona virus. Please pray. 

With much love and prayers
Bro Moses (India)




Let us all pray for Sis Shirley Cowley, for the Mercy for God to be manifested in her life.


Let continue to lift up Israel before their Lord, to keep them and anoint them, in all their decision making and to encourage them, regardless of their enemies. The Bible says, "they that bless Israel, will be blessed."


Thank our God, for the many answered prayers He has met for us all!.


There are many unspoken prayer requests amongst the Body of Christ, which we want to bring before Him today. God WILL answer everyone of them, if we doubt not.



Click here to print the prayer request list