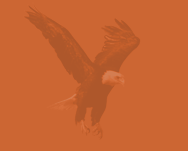 Prayer Requests
Have a prayer request

? >>
Click here


Remember prayer changes things, so if you should have a request for prayer, please send it to us using our contact form. You may mail, phone or fax your request. Click here for our contact information.

Brother and sisters around the world will be able to join with you and us in prayer for your particular need or the needs of others. God bless you.

These are the requests for prayer as of Tuesday, March 5, 2019.



Click here to print the prayer request list

Please pray that I find a place to stay before its too late. Pray that my income comes in time, also for my health problems and that I find my wallet, also that I sell all the furniture in the house, also that I find someone to love me for me and have a family of my own. Brenda Morris


My mum is in coma from 10 February 2019. Her kidneys are also failing. Doctors suspect brain damage. Praying for divine healing and a miracle. Michael


Hello my name is Donnell Marchello Currence. Someone stole my ID and social security card in San Francisco, as a result, I can't work. In addition to that, I'm healing from my first major surgery. I'm in need of rest as I'm healing from my surgery. The name of the motel I'm at is Santa Fe motel in Tehachapi, California. Pray that I will stay here and have the money to do so.---In Jesus Name---Amen!!!


Please pray that I get an economic miracle very soon. Pray for a blessed year and good days to come. Especially I need to get free of debt in Jesus name. Hopefully Jesus will answer very soon. Pray that he will bless my economy with miracles very soon .Pray for my family and friends. Pray in Jesus name and he will hear us from heaven. Pray that he will send his blessing to me these days to come. We pray that he will answer our needs in life. Everything is under his control. He takes care of his children. Thanks to everyone that pray for me. I am ever grateful for that. I will pray that God bless your life in many ways. He will open a door for me and I need to hear from him very soon. He listens to our heart. Thanks and God bless you so much. Pray for our Evangelization work as we reach many people with the gospel and spread the good news of what happen in Israel. John


Let continue to lift up Israel before their Lord, to keep them and anoint them, in all their decision making and to encourage them, regardless of their enemies. The Bible says, "they that bless Israel, will be blessed."


Thank our God, for the many answered prayers He has met for us all!.


There are many unspoken prayer requests amongst the Body of Christ, which we want to bring before Him today. God WILL answer everyone of them, if we doubt not.



Click here to print the prayer request list