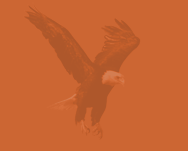 Prayer Requests
Have a prayer request

? >>
Click here


Remember prayer changes things, so if you should have a request for prayer, please send it to us using our contact form. You may mail, phone or fax your request. Click here for our contact information.

Brother and sisters around the world will be able to join with you and us in prayer for your particular need or the needs of others. God bless you.

These are the requests for prayer as of Tuesday, December 3, 2019.



Click here to print the prayer request list

Prayer for my dad's better health and better life.plz heal him with love and care.bless my dad's whole body with good health.make his fistula successful on hand and make it work properly for life long. Please God bless dad, he's thinking a lot taking lot of stress please bless my dad's mind.make improvement in him & make him feel better. My dad is feeling low and weakness in him please bless him with good health & better life.Tabitha John


I'm very sick with the flu. Will you please pray for my ear ache bronchitis.
I was just baptized last week. Please pray that God will give me the baptism of the holy ghost. And please pray that God will deliver me from enemies. Sis Angie Brown




Pray for Grace Hughes and Isaac Hughes who have been involved in car accidents recently.


Would you please pray for Somalia? Formerly I requested prayer for D R Congo and Deeply thankful for your contribution.These are the prayer details I used to pray personally,and I hope more people to participate with.
-Prayer Request for Somalia-
Would you please pray for Somalia?
Somalia desperately need your prayer.For they were abandoned past 25 years as warfare nation,
Now because of drought, people walk 100km cannot find food.(Honestly without sandstorm nothing left on vast desert) 78% people didn't have any malaria protection(In 2011),now (in 2019) refugee numbers are 8 hundred thousand,orphan numbers 6 hundred thousand,lastly nation widely 300 thousand malnourished children.
Statistics 2010 measure (Before this great famine), 43 per cent of the population lived in extreme poverty line(measured by less than 1 US dollar by day), over half of the labour force were unemployed,otherwise their main source of livelihood was livestock,now everything on their hand has dried out. (Herd of cattle,arable land,whole land territory) (1)Would you please pray for children under 5 years old whose life in danger by pneumonia,diarrhea,measles,dehydration,birth trauma,malnutrition,low birth weight,
(2) To no more rage on cholera,(3) For pregnant women,(Maternal mortality rate is too high..), Shabelle Region (The capital of Al-Shabaab,The Somali version ISIL,so called 'The worst territory on Somalia' (4) To end this 'civil war' (5) for '8 hundred thousand refugees'.
Lastly let me introduce that for Influence of this drought exceeds the border,situation of neighboring Ethiopia and Kenya is the exactly the same.(If you could please pray with same details)
JONGHYUK LEE



Please continue to remember Bro Ray Thomson, who is not very well and needs the healing touch of the Lord. Also for his wife, Sis Joyce who is having heart difficulties.


Let continue to lift up Israel before their Lord, to keep them and anoint them, in all their decision making and to encourage them, regardless of their enemies. The Bible says, "they that bless Israel, will be blessed."


Thank our God, for the many answered prayers He has met for us all!.


There are many unspoken prayer requests amongst the Body of Christ, which we want to bring before Him today. God WILL answer everyone of them, if we doubt not.



Click here to print the prayer request list