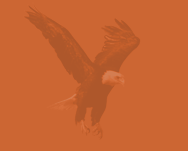 Prayer Requests
Have a prayer request

? >>
Click here


Remember prayer changes things, so if you should have a request for prayer, please send it to us using our contact form. You may mail, phone or fax your request. Click here for our contact information.

Brother and sisters around the world will be able to join with you and us in prayer for your particular need or the needs of others. God bless you.

These are the requests for prayer as of Tuesday, May 21, 2019.



Click here to print the prayer request list

My mom Shamshad is fighting with stomach disease from last 3 years. My younger daughter Patricia is suffering with flu, cold, cough and throat infection, do pray for stomach & chest. She has twisted in her right leg. Do pray for complete accuracy of leg. She is 1 1/2 years old. My elder daughter Aran is suffering from flu and cough.do pray for good health & education. My both daughters remain healthy for a month or 20 days after it they again become sick. Kindly pray this repeatedly Sickness will remove from their bodies. Saneel Yousaf


Please Pray, God will Grant us a Supernatural Financial Blessing, to Pay our Rent, & Obligations,(all past due) for my Family & I. Thank you. Michael Moore


Please can you pray for my work visa to be reinstated this week through the love of God and his mercy. Kim Renney


Will the body of Christ please pray that I can move to Tennessee close to a message church. Pray that George can baptize his Sister Angie. Sis Angela


Let continue to lift up Israel before their Lord, to keep them and anoint them, in all their decision making and to encourage them, regardless of their enemies. The Bible says, "they that bless Israel, will be blessed."


Thank our God, for the many answered prayers He has met for us all!.


There are many unspoken prayer requests amongst the Body of Christ, which we want to bring before Him today. God WILL answer everyone of them, if we doubt not.



Click here to print the prayer request list