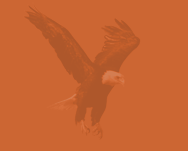 Prayer Requests
Have a prayer request

? >>
Click here


Remember prayer changes things, so if you should have a request for prayer, please send it to us using our contact form. You may mail, phone or fax your request. Click here for our contact information.

Brother and sisters around the world will be able to join with you and us in prayer for your particular need or the needs of others. God bless you.

These are the requests for prayer as of Friday, April 16, 2021.



Click here to print the prayer request list

Please pray for me that God would hear and answer my prayers and God to give me the Desires of my Heart And God to give me Power and wisdom to create Wealth and God to give me Great Grace and Favor to Enjoy life and God to give me Great Grace and Favor with Salome Nyambura and My Family and Mother Alice Waiyego Murira Ritho And God to give me Great Holiness to spend Eternity in the Heavenly Jerusalem and God to deliver My Life And family from the devil and all evil and sicknesses and God to bless My love and friendship and relationship and marriage. Charles


Pray for Helen Thomas of Wellington, who has broken her elbow. She is trusting the Lord for complete healing.



Pray for William Dorge who has serious back disorder


Please pray for me to pass the tests and exams; I'm facing lots of challenges in my studies. I'm studying electronic engineering. Marin


My daughter is struggling to understand and study the programming module. It is a very important module. She cannot fail any module again otherwise she'll get excluded from the faculty. Please pray for her. Kind Regards Laji Shaji


Please continue to pray for Debbie Walker, for complete healing from the Lord.


There are many unspoken prayer requests amongst the Body of Christ, which we want to bring before Him today. God WILL answer everyone of them, if we doubt not.



Click here to print the prayer request list