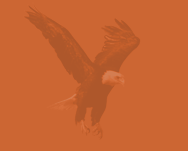 Prayer Requests
Have a prayer request

? >>
Click here


Remember prayer changes things, so if you should have a request for prayer, please send it to us using our contact form. You may mail, phone or fax your request. Click here for our contact information.

Brother and sisters around the world will be able to join with you and us in prayer for your particular need or the needs of others. God bless you.

These are the requests for prayer as of Thursday, October 17, 2019.



Click here to print the prayer request list

Please pray for me to be free of all mental anguish and torment. Been 5mths now with no help from medication or therapy. Urgent please pray as much as possible. Marjorie


Please pray for my family & I, that all our needs are met! Thank you & God bless! Ana


Please pray for the saints in Zambia, as they are suffering great hunger. Remember Pastor Nelson and his church for help at this time.


Please pray for healing for a man named Kevin; who is on a ventilator, because of severe asthma and heart damage. Salvation for him and his family. Pray for a supernatural rapid healing. That everyone would know it had to be God Thank-you Susan Principe

Update on Kevin
He is out of the coma. Getting stronger everyday. Pray for full kidney function. Salvation for him and all that are close to him
Also
Please pray for Danny. He is back in the hospital. He has developed a infection in one of his heart valves. They are treating that with antibiotics; hoping that they do not have to replace valve. He has fluid in his lungs and has developed new blood clots. Pray that his lungs are clear, blood clots are gone and infection is totally and completely healed. That this would be a rapid and miraculous healing to take place. That everyone would know that it was God. For Gods glory that this would bring salvation to this family.
Thank you. Susan Principe



Dear Brothers and Sister We are in a desperated situation, we can't get here out of Southamerica ( Paraguay) because People steal money from us and other bad things.
We need to sell our house for flight tickets and go for missions! After a long time we found buyers for our house! PLEASE PRAY THAT THEY KEEP THEIR PROMISE TO BUY AND THAT WE SOON GET THE MONEY TO GET OUT OF THIS HORRIFIC SITUATION!
We are sooo thankful for your prayers!!
God bless you with the Love of Jesus!
Rosa and Hans


Let continue to lift up Israel before their Lord, to keep them and anoint them, in all their decision making and to encourage them, regardless of their enemies. The Bible says, "they that bless Israel, will be blessed."


Thank our God, for the many answered prayers He has met for us all!.


There are many unspoken prayer requests amongst the Body of Christ, which we want to bring before Him today. God WILL answer everyone of them, if we doubt not.



Click here to print the prayer request list