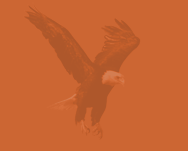 Prayer Requests
Have a prayer request

? >>
Click here


Remember prayer changes things, so if you should have a request for prayer, please send it to us using our contact form. You may mail, phone or fax your request. Click here for our contact information.

Brother and sisters around the world will be able to join with you and us in prayer for your particular need or the needs of others. God bless you.

These are the requests for prayer as of Tuesday, March 20, 2018.



Click here to print the prayer request list

My friend Pastor Samuel Johnson from Michigan USA is message pastor in the hospital with bowl surgery very miserable. PLEASE PRAY THAT GOD WILL give him speedy recovery. Sis Angie Love y'all praying for you all too.


Please can you ask everyone you know, to pray for 18 month old Keva Walker who is seriously ill.She's on a life support and not in good shape; they are waiting on tests tomorrow, but they were told it's going to be a long road ahead if she is to make a recovery. She got a blood transfusion earlier. It's not good worrying. This is latest news on Keva just 18 months old; we know prayer is the only answer .God bless. Bro Tom Mc Kinstry


BRO BRANHAM RECEIVED HIS HEALING WITH A SICK STOMACHE SIMPLY BY TAKING GOD AT HIS WORD CONFESSING HE WAS HEALED. HE ATE THE BEANS ANYWAY CONFESSING HE WAS HEALED. PLEASE PRAY THAT GOD GIVE ME FAITH INSTEAD OF HOPE.I CAN OVERCOME THE DEVIL BY FAITH KILL THE DEVIL. PRAY THAT MY FAITH FAILITH NOT. SIS ANGIE BROWN



My long hair is falling out terrible. Please pray that my hair will stop falling out. Please pray that God save my parents, Ray, and Sis Overby bring them into the fold soon.My husband needs the Token. Pray all the stress go away, and my hair stop falling out. Sis Lynn



Please pray for Jane Oglesby for serious marriage problems, that God will deliver her.


Let us pray for the upcoming Easter Meetings in Louisville USA and Northern Ireland for God to pour out His blessed & anointing on the services


Please pray for Bet Frangos in Australia, for healing; she is 89 years and needs God's Grace.


Let continue to lift up Israel before their Lord, to keep them and anoint them, in all their decision making and to encourage them, regardless of their enemies. The Bible says, "they that bless Israel, will be blessed."


Thank our God, for the many answered prayers He has met for us all!.


There are many unspoken prayer requests amongst the Body of Christ, which we want to bring before Him today. God WILL answer everyone of them, if we doubt not.



Click here to print the prayer request list