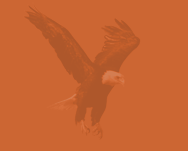 Prayer Requests
Have a prayer request

? >>
Click here


Remember prayer changes things, so if you should have a request for prayer, please send it to us using our contact form. You may mail, phone or fax your request. Click here for our contact information.

Brother and sisters around the world will be able to join with you and us in prayer for your particular need or the needs of others. God bless you.

These are the requests for prayer as of Tuesday, September 15, 2020.



Click here to print the prayer request list

Please, I ask you to pray for my grandmother of heart Marilda. She has COVID-19 and is interned in Ribeirão Preto, Brazil. The doctors say she is recovering but that her condition is still delicate. Marilda means a lot to me and I hope she recovers well from it! Felipe - Brazil


Please pray for the return of my prodigal daughter Amy. That she would come to the end of herself and the beginning of Christ. That she would obey the voice of God. That she would have a mind blowing encounter with the Father. Susan


We are in prayer. Please continue to pray for us and for the Floods situation, Many Villages are still under flood waters. Kindly pray for the Victims as floods affect our Churches and for the Relief work. Thanking you all. Yours in His Mission, Pastor. KLP Moses India




Let continue to lift up Israel before their Lord, to keep them and anoint them, in all their decision making and to encourage them, regardless of their enemies. The Bible says, "they that bless Israel, will be blessed."


Thank our God, for the many answered prayers He has met for us all!.


There are many unspoken prayer requests amongst the Body of Christ, which we want to bring before Him today. God WILL answer everyone of them, if we doubt not.



Click here to print the prayer request list