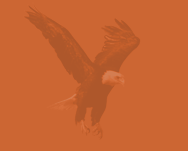 Prayer Requests
Have a prayer request

? >>
Click here


Remember prayer changes things, so if you should have a request for prayer, please send it to us using our contact form. You may mail, phone or fax your request. Click here for our contact information.

Brother and sisters around the world will be able to join with you and us in prayer for your particular need or the needs of others. God bless you.

These are the requests for prayer as of Wednesday, November 6, 2019.



Click here to print the prayer request list

Praise God! Danny whom we've been praying for heart and lung issues went to the Drs today and got a clean bill of health. All tubes have been removed and he will not need any surgery. Thank you Lord!

Please continue to pray for my prodigal daughter Amy. That she would see that Lord is good! That she would come to the end of herself, receive a Godly wisdom that would lead her to repentance. That she would find no pleasure in her sin. That she would be delivered from drugs, alcohol , homosexuality and a cult activities. That wrong relationships would be broken and that she would have divine appointments.
Thank you
Sue Principe



Please pray for a younger friend of mine who's still in his teens yet suffering from severe physical problems right now. Though he's young, he debuted with a music group that's becoming successful, but he's having to sacrifice his position and the career he's attained so far due to his bad leg/ankle and overall health condition. He's just made his decision to leave and it's very sad for his team and many of his fans. This is extremely sad as he's giving up his dream. Pray for healing & hope in his situation, please, and for new doors to open! He's a believer and young in faith. Pray for his spiritual growth, too, that he may experience God's grace and healing, and come to a greater faith in him. Also, may he return to the team afterwards if it's God's will so that he can be reunited with his friends and fans. May his life unfold according to God's plan. Thank you. S.J.


Please pray for my mum; she's experiencing intense pain in her eye and knee right now for unknown reasons! It's causing much distress & concern. She's about to take a long trip to visit & take care of her unwell parents, and this requires an enormous about of energy & effort, esp. when she's not well herself. She always goes through much stress during this time. Pray for strength, relief & God's favour in this situation please. She greatly needs healing and help, thank you.


Pray for the unspoken family to be saved!
Pray for Angel to receive the baptism of the holy spirit and pray she be baptized by a message minister in November. Pray for the Token be applied upon this family in Jesus name. USA



Let continue to lift up Israel before their Lord, to keep them and anoint them, in all their decision making and to encourage them, regardless of their enemies. The Bible says, "they that bless Israel, will be blessed."


Thank our God, for the many answered prayers He has met for us all!.


There are many unspoken prayer requests amongst the Body of Christ, which we want to bring before Him today. God WILL answer everyone of them, if we doubt not.



Click here to print the prayer request list