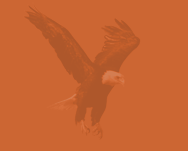 Prayer Requests
Have a prayer request

? >>
Click here


Remember prayer changes things, so if you should have a request for prayer, please send it to us using our contact form. You may mail, phone or fax your request. Click here for our contact information.

Brother and sisters around the world will be able to join with you and us in prayer for your particular need or the needs of others. God bless you.

These are the requests for prayer as of Tuesday, July 26, 2022.



Click here to print the prayer request list

Pray for Bro Leon in Vancouver who is up for heart surgery on Tuesday (Canadian time).


Pray for Pastor Moses and this team in India, who are joining with us tonight in prayer.


Let continue to lift up Israel before their Lord, to keep them and anoint them, in all their decision making and to encourage them, regardless of their enemies, which are currently attacking Israel right now. The Bible says, "they that bless Israel, will be blessed."



Click here to print the prayer request list