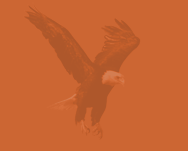 Prayer Requests
Have a prayer request

? >>
Click here


Remember prayer changes things, so if you should have a request for prayer, please send it to us using our contact form. You may mail, phone or fax your request. Click here for our contact information.

Brother and sisters around the world will be able to join with you and us in prayer for your particular need or the needs of others. God bless you.

These are the requests for prayer as of Wednesday, May 27, 2020.



Click here to print the prayer request list

Please be in prayer for Mr. Clifford for healing in his back, and spine for a complete recovery from a ruptured disc, arthritis, bone spurs closer that causes tremendous pain of several pain meds a day to the point he can hardly walk. Needs a miracle. Sincerely his wife. Thank you.


Please uphold Sis Shirley Cowley for total healing for cancer, she really believes and is trusting God with us.


Please pray for Bro Billy McKinstry, who has a tumour in his lungs and liver. He is a wonderful servant of the Lord and is totally trusting the Lord for his complete healing, as promised in His Word. Tommy McKinstry


Let continue to lift up Israel before their Lord, to keep them and anoint them, in all their decision making and to encourage them, regardless of their enemies. The Bible says, "they that bless Israel, will be blessed."


Thank our God, for the many answered prayers He has met for us all!.


There are many unspoken prayer requests amongst the Body of Christ, which we want to bring before Him today. God WILL answer everyone of them, if we doubt not.



Click here to print the prayer request list