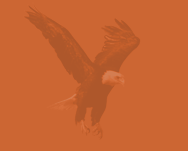 Prayer Requests
Have a prayer request

? >>
Click here


Remember prayer changes things, so if you should have a request for prayer, please send it to us using our contact form. You may mail, phone or fax your request. Click here for our contact information.

Brother and sisters around the world will be able to join with you and us in prayer for your particular need or the needs of others. God bless you.

These are the requests for prayer as of Saturday, January 16, 2021.



Click here to print the prayer request list

Requesting prayer for deliverance from Satanic attacks from the passed and from now. So please pray for healing. Thank you. Jonathan Carr


Please pray for my grandpa! His condition is fatal and the situation is very dire. We are at our wit's end. Only God can turn this around. He is barely hanging on. I can't bear to let him go this way, letting him leave this life full of regrets and pain. May God grant mercy on him and send healing! May God give him more time on earth to get to know God, experience joy, and make up for his wrongs to his family. My grandpa is dying! Please pray with us for a miracle... Please pray for a second chance at life. Pray for God's mercy and divine healing, please. I'm desperately asking for His intervention. Need prayer for his salvation, too. PLEASE pray with us!! I'm asking for a miracle. Crystal


Please continue to pray for Debbie Walker, who has been diagnosed with life-threatening cancer and desperately needs healing from the Lord. Please pray also for Bro Gary and the whole family.


Please ask God to guide the life partner he has chosen for me. I am 24 and has been single all my life. I am tired liking people who never like me back and i am tired trying to search for this person God has for me. Please ask God to guide this person to me so i will have no confusion. Everybody is asking me why i am still single and I have no answer to give. I know God has the best for me. So please pray I will have patience while waiting for my breakthrough. Anne


Let continue to lift up Israel before their Lord, to keep them and anoint them, in all their decision making and to encourage them, regardless of their enemies. The Bible says, "they that bless Israel, will be blessed."


Thank our God, for the many answered prayers He has met for us all!.


There are many unspoken prayer requests amongst the Body of Christ, which we want to bring before Him today. God WILL answer everyone of them, if we doubt not.



Click here to print the prayer request list