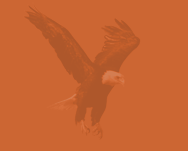 Prayer Requests
Have a prayer request

? >>
Click here


Remember prayer changes things, so if you should have a request for prayer, please send it to us using our contact form. You may mail, phone or fax your request. Click here for our contact information.

Brother and sisters around the world will be able to join with you and us in prayer for your particular need or the needs of others. God bless you.

These are the requests for prayer as of Saturday, December 16, 2017.



Click here to print the prayer request list

Please pray for Mannings and Hughs family for travel mercies this weekend. Thanks and God bless.


George Wells is having neck surgery on January 8th. Please pray for a speedy recovery. Please pray for Sis Lynn to get a kidney specialist. Pray for Cliff to get a good paying job.


Please uphold Lyle Johnson of Tucson AZ, who recently had a serious heart attack. He is currently at home and has made very good progress. Please pray for his speedy recovery in the Name of the Lord, according to His Promised Word.


I request church to please pray for me and all my family members. Pray for our church and the pastor. Pray for us so that God touch us His Holy Hand and bless us, lead us, guide us and fulfil our each and every prayers in Jesus Christ Name Amen. God bless you all. Amen. Santosh Gaikwad


Hello, please pray for me and mine family to be protected and delivered from evildoers in our lives who seeks to harm and destroy us.Thank you so much and God bless. Eric


Let continue to lift up Israel before their Lord, to keep them and anoint them, in all their decision making and to encourage them, regardless of their enemies. The Bible says, "they that bless Israel, will be blessed."


Thank our God, for the many answered prayers He has met for us all!.


There are many unspoken prayer requests amongst the Body of Christ, which we want to bring before Him today. God WILL answer everyone of them, if we doubt not.



Click here to print the prayer request list