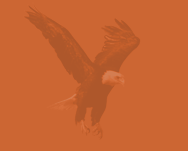 Prayer Requests
Have a prayer request

? >>
Click here


Remember prayer changes things, so if you should have a request for prayer, please send it to us using our contact form. You may mail, phone or fax your request. Click here for our contact information.

Brother and sisters around the world will be able to join with you and us in prayer for your particular need or the needs of others. God bless you.

These are the requests for prayer as of Tuesday, January 15, 2019.



Click here to print the prayer request list

Please pray for my job and financial crisis . Also for my remain8ng END OF SERVICE money from Saudi Oger Ltd . Company is in Saudi Arabia. George Vincent


Hello, My situation just keeps going from bad to worse. In particular this woman in my life is causing me some serious trouble. Also dealing with bullying neighbour and his wife. Feeling really helpless, angry & despaired.Thank you Tommy


Hi everyone, can you please pray for a wee 4 month old girl called Frankie, she has 3 holes in her heart, going on Monday to Dublin for open heart surgery, her parents are not saved. Please pray for God's mighty touch on this little girl. God bless, also for God to reach her parents. God bless Bro Tommy McKinstry


New prayer PLEASE, still I ask Jesus to heal Oksana, a widow in Kiev, Ukraine. (She canít work) and help Nastia -her daughter student to live a decent life with more Christian friends and be luckier. Also ,Ioulia the Christian grand-mother very poor. As for me, that God will show me what to do to succeed in my life. Thanks a lot for your former PRAYERS. Ludovic Sarraz-bournet, in France.


Hello, I suffer from chronic insomnia which appears to be getting worse lately. Please pray thank you. Tommy


Dear Sir
I request to you sir, please pray for me because my condition is very bad and unhappy everyday head pain, fear everyday depression and fear and mental illness nobody can heal. All doctors fail this in healing me. Please sir pray for salvation and fear to go. I hope sir surely you pray for me. DEEPAK


Mr Lee an elderly brother, is having a total shoulder replacement surgery in February. Please pray for Mr Cliff Many thanks.


Thank our God, for the many answered prayers He has met for us all!.


There are many unspoken prayer requests amongst the Body of Christ, which we want to bring before Him today. God WILL answer everyone of them, if we doubt not.



Click here to print the prayer request list