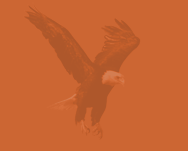 Prayer Requests
Have a prayer request

? >>
Click here


Remember prayer changes things, so if you should have a request for prayer, please send it to us using our contact form. You may mail, phone or fax your request. Click here for our contact information.

Brother and sisters around the world will be able to join with you and us in prayer for your particular need or the needs of others. God bless you.

These are the requests for prayer as of Wednesday, May 16, 2018.



Click here to print the prayer request list

Please keep my dad, Bro Freddie Ogles in prayer for salvation, and healing of his heart, as he is still in the hospital.
2nd Prayer request.
My husband is considering moving to Oakdale Louisiana, and buying a home there, and sale the home in Walker. Will you please pray that God will put us in the location of God's perfect will.
Sis Brown



Please pray for Nick who has bad shingles in his arm. Thank you.


Dearest friends,Please pray that God will let Me sale my motorhome, that I don't need in order to buy a dependable car to drive to church.
Mr Clifford.



Please ask the Lord to bless Bro Howard Searle as he goes to Greece on the 21st May, for God to open opportunities to be a witness for Him.


Please uphold before the Lord, Angie Brown for multiple requests, that God will help her.


Please pray for Sis Helen Younger of Pickering England for strengthening & healing.


Will you please pray that God will give me a better car to drive, and PLEASE PRAY THAT GOD WILL GIVE ME THE DESIRE OF HEART TO HAVE THE TOKEN. Bro Jerry


Let continue to lift up Israel before their Lord, to keep them and anoint them, in all their decision making and to encourage them, regardless of their enemies. The Bible says, "they that bless Israel, will be blessed."


Thank our God, for the many answered prayers He has met for us all!.


There are many unspoken prayer requests amongst the Body of Christ, which we want to bring before Him today. God WILL answer everyone of them, if we doubt not.



Click here to print the prayer request list