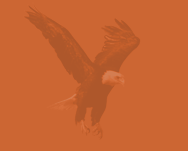 Multimedia Help


If you follow the steps below you should have no problems playing our media files. If you are still having problems after following the steps below, send an email to problems@gostape.co.nz and we may be able to be of assitance to you.

Ensure you have the latest version of Windows Media player


Before playing any of our multimedia files make sure you have the latest version of Windows Media player installed on your PC. Doing this will imediately eliminate a number of problems.



Windows Media player can be downloaded free by

clicking here

.
If you are having problems with buffering, try downloading the file to your PC first.

You may download any of our multimedia files to your computer for viewing or listening at a later time. This will eliminate buffering problems caused by slow modem connections. To download a media file:


Right-click any "part" with, then choose "Save Target As".
Save the file to the desktop or a directory of your choosing.
When you wish to play the file, navigate to the directory you saved the file in and double-click on the file.

Go Back