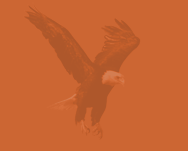 Guestbook


Thank you for visiting the Gospel Tape Ministry homepage. We hope you enjoy the comments other visitors have left.



| | |
| --- | --- |
| John Mark Crowder | Saturday, April 28, 2007 - 16:37 |
San Antonio, TX USA


Thank you for making this resource available to believers and to those who are searching for the truth.

God Bless You.

Bro. John Mark



| | |
| --- | --- |
| Paul T. Clayton | Thursday, April 5, 2007 - 16:30 |
Middle TN USA


Shalom, my brother! Just thought I'd sign your guestbook and to let you know we miss you since we had such a wonderful time of fellowship around God's Word when you spoke at Bro. Billy Andrews in Murfreesboro, TN. Trusting all is well with you and your family. This site is truly a blessing to any that find it. Keep pressin' the battle we have a lot of work to accomplish until the Master returns. Remembering you in our prayers!
Your brother-in-Christ,
Paul T. Clayton
The Message Of The Hour Broadcast
www.themessageofthehour.org



| | |
| --- | --- |
| donald | Saturday, March 17, 2007 - 3:56 |
South Africa


The Lord Jesus Christ has blessed us all who were ordained to eternal life with the end time message.
Shalom



| | |
| --- | --- |
| B. P. Mishra (Pastor) | Saturday, March 10, 2007 - 15:03 |
Burla, Sambalpur-768017, West Orissa, India


Dear Brother In Christ,

Shalom ! It is good to me to enter into the site. It is a blessed work. God will bless you. Keep it up. You are most welcom in our midst once for spreading the Message in this remote area for the glory of God. Any materials in regard to the Message will be accepted gladly with honor. Spl. "The Supernatural Book". God Bless you.

Brother Mishra



| | |
| --- | --- |
| Charles | Wednesday, February 14, 2007 - 23:34 |
United Kingdom


We thank you for the wonderful work and all the efforts and money that has gone into the work of God.

The web site is another form of spreading the word of God. May God bless you all and be your provider.

Charles



| | |
| --- | --- |
| kuben pillay | Wednesday, January 24, 2007 - 18:03 |
auckland, new zealand


Its 2007 a wonderful year for the Bride of Jesus Christ. May you ride high on wings of eagles, fight the good fight of faith, never never never loose ground, win all your struggles and conquer all your weaknesses.

God is able if only we can take the first step.

May God Bless you and keep you for this year.

From Bro Kuben, Sis Liz, Kaz and Caleb.
To the bro and sis in Zimbabwe. If you could pass my regards to Pastor Thomas Makaza in Morendera. Tell him I tried to but the institution would not allow me to. He can contact me on kuben@paradise.net.nz



| | |
| --- | --- |
| Norma Reedy | Monday, January 22, 2007 - 14:00 |
Ohio USA


From Michael and Norma Reedy.
Just a little note to let your chruch know how much we have enjoyed listening to your services. We also enjoyed listening to Sis Sharon's testimony. Everyone of you are a blessing. We send our love and prayers.



| | |
| --- | --- |
| cleophas manunure | Friday, January 12, 2007 - 22:41 |
zimbabwe


thank you for this wonderful website. i can read God's Word at work when i find time . its good to have websites that further the Gospel of God. the testimonies are a blessing too . Surely Jesus Christ is the Same ,Yesterday, Today and Foerever . May God richly bless you.



| | |
| --- | --- |
| shepherd madombwe | Friday, January 12, 2007 - 6:09 |
christchurch,new zealand


I want to give thanks to the Lord for this site. I have been blessed at everytime I visit it. May the good Lord give you all the strength you need to keep up the good work.



| | |
| --- | --- |
| Sister Emma | Sunday, December 17, 2006 - 19:01 |
Tauranga


This site is a true blessing!God bless you ALL my dearest brothers and sisters of God! Keep up the great work on this site!God bless,Love Sister Emma