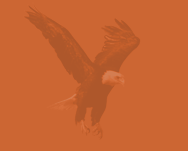 Guestbook


Thank you for visiting the Gospel Tape Ministry homepage. We hope you enjoy the comments other visitors have left.



| | |
| --- | --- |
| TSITSI HAMANDISHE | Thursday, September 20, 2012 - 22:13 |
zimbabwe marondera


Im happy to see this site and i have been blessed a lot



| | |
| --- | --- |
| Br. dambula galeta | Wednesday, August 1, 2012 - 22:48 |
blantyre, Malawi.


I would like to sincerely thank the Lord Jesus Christ for this website and its service to the bride of Jesus Christ and the world at large.

it is a resource centre & an oasis of truth for the bride and it will also serve as a witness to the world(on the judgement day) to having been confronted with the message of the hour and reject it!

God bless you for this wonderful and commendable effort.



| | |
| --- | --- |
| Gospel Videos | Thursday, February 9, 2012 - 5:32 |
UK


Great site, keep spreading the Word through your music!

gospelvideos.vidmeup.com



| | |
| --- | --- |
| Br. Helge (Germany) | Friday, February 3, 2012 - 9:29 |
Germany


Dear Brothers, I just want to say, that I like your ministry: Sermons in simplicity, calling for repentence (what I've heard up to now) and good old songs. Both things are hard to find in the modern (even message-churches. I believe, I don't understand why, but all want to be modern. Especially the music (before knowing Jesus, I played worldly music and know about the influence of it), is an instrument that the enemy likes to use to bring the world into the church. I never heard someone playing the drums on Br. Branhams tapes. While writing this, I'm listening your organ / piano music, and that's really fine, giving the glory to God and not to ourselves.
Greetings from Br. Helge (Germany)




| | |
| --- | --- |
| Ian Clark | Monday, January 9, 2012 - 17:22 |
Canada


Greetings In The Name Of Our Lord Jesus Christ, I live in Canada with my family of seven children. We have five boys and two girls ranging in age from 14 to 27. My wife Priscilla was raised in the Message and I first heard the Message in 1981. We were married in 1983 and all our children have been raised listening to Bro Branham's tapes and all our children are serving the Lord. Since we live in the country on a farm, we have our own little family church and don't have a lot of opportunity to interact with other families. Our children would all like to meet others in their age group who are real believers in this Message. If there are any young people who are interested in some fellowship, it would be very nice if there was a way for them to be in contact.
Thank-you and Lord Bless, Bro Ian Clark -dynamicmedia7@me.com



| | |
| --- | --- |
| unfilfend | Sunday, November 20, 2011 - 15:51 |
Latvia


It is truly a nice and helpful piece of information. Iím glad that you shared this helpful info with us. Please stay us informed like this. Thank you for sharing.



| | |
| --- | --- |
| bro art Taleon | Wednesday, August 17, 2011 - 21:36 |
Calamba Laguna Philippines


God bless you, Gospel Tape ministry.
shalom!
The Lord was so good allowing us to visit once your place there in Gisborne, back in 1996. it was really a blessing to met bro Searle then. Please give my Love to all the Bride in Gisborne, NZ. - bro art Taleon



| | |
| --- | --- |
| Shalom Martin | Thursday, July 14, 2011 - 23:09 |
Uganda East Africa


shalom saints,
these greeting goes to all the bride of Christ all over the world the may the Lord bless you all for reorganizing the massage of our day, and that by the Grace of God when he calls for our names in the endtime happen to hear our names and come out of denomination and harken to our call and obey the voice of our Groom,and also my prayer is that may the good lord bless this ministry and equip you with all the spiritual weapon to contend for the faith which was once deliver to the saints .......shalom.



| | |
| --- | --- |
| SlegeSodenord | Sunday, July 10, 2011 - 8:49 |
USA


I just sent this post to a bunch of my friends as I agree with most of what youíre saying here and the way youíve presented it is awesome.




| | |
| --- | --- |
| Conrad Thamsanqa Mthunzi | Monday, June 27, 2011 - 7:22 |
Rabie Ridge (Midrand) South Africa


It is so great and wonderful to see the messages posted by the end time believers. It shows that our brothers and sisters are all over the world. We need to really appreciate our Pastors and preachers who preach under the the Third Pull/7 Seal Ministry. This is a true vindication that God teaches His children and they hear His voice. I am also happy to see the ministers who grow spiritually in their preaching since they met Pastor Israel Nkodima. The standard of the message has gone up to show the seriousness of the word. Brothers and Sisters, let us also make sure we uplift ourselves to the standard of the message so that we can connect and be on the same level as the message. We are in the Rapture Dispensation and anytime any soon, we will be gone. Shalom!!
Bro. Thami..