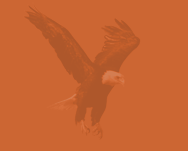 Guestbook


Thank you for visiting the Gospel Tape Ministry homepage. We hope you enjoy the comments other visitors have left.



| | |
| --- | --- |
| Keijo | Saturday, December 15, 2007 - 0:49 |
Sweden


"Have mercy on me O God, according to your unfailing love according to your great compassion, blot out my transgressions." So good I feel in love to Christ and hope with heavenly light after this fair write from the Bible that I greet you and wish to you all very prosperity and future and joy and to win the lost to Christ, pray for blessed revival soon, thanks and bless and hope, Keijo-Sweden



| | |
| --- | --- |
| Melissa Morrison | Sunday, December 2, 2007 - 11:13 |
Gisborne


Thank You! A special mention to June for informing me of your website. I have just finished listening to the sermon WHEN A MANS WAYS PLEASE THE lORD (actually it is the first sermon I have heard). Thank you for speaking Gods Truth. I have always had in my heart that conduct and faith walk hand in hand simply because it is your expression of love to God in gratitude. But I have sadly always been in a place where I have been put down and been told I am legalistic - I am not at all I assure you - I just could not see how one could live contrary to scripture yet say they were a Christian. Often I was quoted "oh God looks at my heart" but I would think well where your treasure is there is your heart, so who are you serving today? Winds of doctrine have tossed me about for too many years, so you can see why I am well pleased to be able to share in your wisdom. THANK YOU SO VERY MUCH!!!!



| | |
| --- | --- |
| Bro Raymond and Str ZoeRuzvidzo | Tuesday, November 13, 2007 - 6:08 |
Birmingham,United Kingdom


We are truly blessed by the work on this site.May the Good Lord bless all the efforts behind this Ministry.

MARANATHA BRIDE!!!!!!!!!!!!!!!



| | |
| --- | --- |
| Roque N. Villajuan | Friday, November 9, 2007 - 16:55 |
Philippines


We are so thanful for great effort for tapes ministry. Here in the Philippines we are small group of believers in every local



| | |
| --- | --- |
| David Williams | Wednesday, November 7, 2007 - 0:39 |
London


Keep working for the Lord!

Blessings,

www.gospelmusiconline.co.uk




| | |
| --- | --- |
| Danut Lup (Danny) | Thursday, October 4, 2007 - 22:05 |
Melbourne Australia


God bless you all brothers & sisters children of Christ from Betania Church in Melbourne, services are in Romanian. Last Monday we had a Great time praising the lord with our brothers and sister from different natioality it was amazing. We felt the presence of the Holy Spirit, Brother Howard I would like to join you in the mission in going around the world and teaching the Word of God.




| | |
| --- | --- |
| Jonathan Frank | Wednesday, September 26, 2007 - 12:14 |
Krefeld


Greetings in the name of our precious lord and saviour Jesus Christ

Thank you very much for the nice "trip-report".
I been really enjoying to see our precious brothers and sisters from all over the world.
It is good to see godly-man bringing the gospel to a needy people.

It inspired me to seek more and more where the lord wants myself and it gives me strength to keep on fighting for it is worth it all. It is so worth to live for God and lead lost souls to christ for his honour and glory.

May the Lord strenghten you all there in New-Zealand, both the ministers and the rest of the saints.

in christian love, your brother Jonathan



| | |
| --- | --- |
| emmanuel odaka | Thursday, September 20, 2007 - 8:56 |
kampala uganda


Thanks much for the detailed broadcast of the prophet of the age
just so pleased to find web with this kind of details
may God bless all those involved in designing
this web



| | |
| --- | --- |
| Sister Kasia | Monday, September 3, 2007 - 10:19 |
TIMISOARA


Dear Bro. Howard, First, I wanted to send some pictures with the Baptism Event that took place after those meetings from Timisoara, but it failed. I do not know why. We send You Greetings from our church and especially from my dad, Ivan. We enjoyed very much our meetings, and May God Bless us again with such wonderfull Times. Send Greetings also for Bro. Caleb! May God Richly Bless you and your family, also your church. Sister Kasia

P.S. I enjoyed your Report...



| | |
| --- | --- |
| Gary & Jan Hall | Friday, August 31, 2007 - 15:58 |


I just wanted to let you know what a blessing your messages have been to us. We have been listening and it has been wonderful. We wish to come and visit you in New Zealand next January 2008 Lord willing. We will keep in contact with you about this event. Again Thank you for preaching the Message of the Hour. -PS Love your messages on the HOLY GHOST! PS We now attending Bethel Tabernacle in Beaufort Pastor Jason Watkins but we are in the process of moving to Johnson City Tennessee , and going to Happy Valley Church. - Brother Gary & Jan Hall