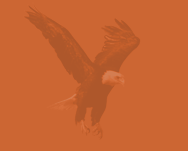 Guestbook


Thank you for visiting the Gospel Tape Ministry homepage. We hope you enjoy the comments other visitors have left.



| | |
| --- | --- |
| Sharon Rose | Friday, June 17, 2011 - 11:27 |
Port Vila, Vanuatu


Greetings in the name of our Lord and Saviour Jesus Christ.

I am very grateful for this Ministry who has blessed many brethrens over the years with books and tapes, especially within the Pacific Region and worldwide. May God richly bless you and the work that you are doing to bring the last elect into the Kingdom of God. Thanks.

God Bless.



| | |
| --- | --- |
| Tebogo Mohloana | Friday, April 8, 2011 - 21:14 |
Kwa-zulu Natal, Durban


GOD BLESS YOU SAINTS...YOUR HEARTS ARE TRULLY ANNOINTED...AMEN. It is such a blessing to be living in the times where the great men of the bible wanted to live in...a great testimony to be revealed of the GREAT misteries of the bible...there cisterns are trully broken in this last days..amen...GOD IS GREAT!!! GOD bless you saints..love is GOD..and the only way we can live in christ is when he is in us....God is good..bless ur hearts saints..continue being steadfast and looking up upon the eastern skies..hallelujah..AMEN



| | |
| --- | --- |
| solly mokgoshi | Monday, March 7, 2011 - 18:01 |
soshanguve,PRETORIA


i truely thank the LORD for the right message for the right people @ the right time.it is for this message that we now know the truth.this message separates the true believers and the people of the world.matthew 7v16.



| | |
| --- | --- |
| BRO.Tumi Phoshoko | Monday, February 28, 2011 - 21:44 |
polokwane


Shalom brothers and Sisters in Christ. First of all i just wanna thank the lord for this precious gift which is without measure, that is the Message of the hour. Lets stay humble with the Word and above all lets love one another, support one another and be there for one another because Jesus said the people will know us if we love one another. Scientists say that when we eat food it becomes blood, so where there is blood there is mercy. God bless you all....



| | |
| --- | --- |
| Antonio Velásquez | Monday, February 21, 2011 - 10:33 |


God bless you brother Searle, I just wanted to say thank you for sending me the mp3 cds of the servives there. They are always a great bleesing to my spiritual life. Please continue to send them plus if you have any videos it will be greatly appreciated. For the last 4 years now I have translating bro. Branham´s messages into spanish and noiw they are being posted on the messagehub. Last year I was able to translate a total of 43 new messages and I am told that there were over 90.000 downloads! Please pray for me that God will continue to give me strengh to keep up the good work. Antonio Velásquez



| | |
| --- | --- |
| Brother solly mokgoshi | Thursday, November 25, 2010 - 18:12 |
mabopane/soshanguve


I thank the LORD for the last message of the hour and for the prophet and our pastor."keep your light shining everywhere".



| | |
| --- | --- |
| Janine | Monday, November 1, 2010 - 9:39 |
Nelson, NZ


Hi everyone

I recently read the 5 books about William Branham and it has changed my life. I recommend these books to anyone who wants to better understand Gods infinate power & mercy. God bless you all. X



| | |
| --- | --- |
| Bro. Jerrel C. Thomas | Thursday, October 21, 2010 - 5:26 |
USA


May God bless you all. Thank you for all the info on your site. It was a blessing to go over. Keep doing all you can for others, and I know that Jesus will bless you for doing so.



| | |
| --- | --- |
| Coffee Bean | Friday, September 17, 2010 - 19:04 |
Malaysia


Can I just say what a relief to find someone who actually knows what theyre talking about on the internet. You definitely know how to bring an issue to light and make it important. More people need to read this and understand this side of the story. I cant believe youre not more popular because you definitely have the gift.



| | |
| --- | --- |
| linonge peter mafany | Wednesday, August 18, 2010 - 4:56 |
buea,CAMEROON


Hello please i do need the sermon entitled'' ADOPTION'' AND ANY OTHER TO BE send unto me thru the address.
LINONGE PETER
REVIVAL CENTER CHURCH BUEA
P.O. BOX 186 BUEA
SOUTH WEST REGION
BUEA
CAMEROON
I do need believing friends to contact me on this address petsfanyi@yahoo.co.uk thanx stay well.