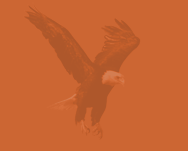 Guestbook


Thank you for visiting the Gospel Tape Ministry homepage. We hope you enjoy the comments other visitors have left.



| | |
| --- | --- |
| mercedes | Wednesday, September 27, 2006 - 23:30 |
london


This is my first time on this site, and it is very interesting. Your site helped me so much







| | |
| --- | --- |
| Geoffrey Samuel Zavuga | Tuesday, September 26, 2006 - 1:04 |
Kampala, Uganda


Greetings brethren at GTM.I really thank God and pray that His blessings, Grace and Peace always be with you for the wonderful work you do for His Bride. Shalom



| | |
| --- | --- |
| Roshan Masih | Monday, September 25, 2006 - 23:45 |
Punjab , India


Dear Brother Howard Searle
We are praying continually for your efforts to further His Kingdom. God will lead you with His Word to the sheep wherever they may be. The way you are used for His service is great and it cannot be your own efforts but it has to be the Almighty doing the needful through you.

There is nothing that can stop us as long as we are sincerely serve Him. But we must never think that there will be no oppositions ,the more success the more opposition. And when it come just stand still and see the glory of God. That confirms our Ministry and what we stand for.
We are to pray for one another in these last days as all of us need it. I thank you for your prayer for us too.I thank you for your encouraging mails. We work together for the same cause.

Bro. Roshan Masih
SHAM CHAURASI
HOSHIARPUR
PUNJAB, INDIA
roshanmasih@yahoo.co.in



| | |
| --- | --- |
| sarah | Sunday, September 24, 2006 - 13:32 |
tauranga


This site is a blessing to me and my family.God is good and doeth wonderful things...He is merciful and faithful to his own...



| | |
| --- | --- |
| prastor. g.prashanth | Thursday, August 24, 2006 - 1:26 |
bible believers churchh.no 51 sr t industrial colony warangal 13 A.P india


This site is blessing and use full and thanking you me for allowing and brother from any part of world you r wel come and strenthen our flock through message and God bless you .



| | |
| --- | --- |
| MARIANNA KECSKES | Monday, August 14, 2006 - 3:32 |
HUNGARY


Dear Brothers and Sisters!I'm so glad to read and listening your services! Bro.Branham'sermons are the ONE TRUTH in our hour and I'm so thankfull for God for His mercy! It's great privilege to be a One of His Bride, and I believe His Comming soon! See You in the Rapture!
Ps:I like to meet believers and to talk about God!
my e-mail: kecskesmariann@emitelnet.hu



| | |
| --- | --- |
| Lidia | Tuesday, July 18, 2006 - 5:27 |
Romania, Sibiu


I would like to meet end-time christian believers.
My email addresses are:
surd_lidia@yahoo.com for yahoo messenger
and lidia_500hp@hotmail.com for msn messenger.
God bless you!



| | |
| --- | --- |
| Billy M. Wiggins | Wednesday, July 5, 2006 - 2:54 |
Texas


It was such a wonderful pleasure getting to meet you and your family Bro. Searle! The meetings in Tucson accomplished much in the lives of God's people and for that I am eternally grateful. "A Clean Heart" has been played numberous times around the world now and has blessed so many. Thank you for the fellowship. I pray God's hand of grace and mercy will keep you all there. Please greet your family and Bro. Freeborn. Until then...




| | |
| --- | --- |
| Keijo | Monday, May 15, 2006 - 3:34 |
Sweden


"Begin for joy to God our strength; shout aloud to the god of Jacob!"For our strenth are in joy and happiness again today and knowing that God is not far from us and his hand will protect us from fall and others bad sake .help you too that many may find wonderful lord .Jesus Christ and be save and healed,pray for blessed revival soon.Thanks and bless. Keijo



| | |
| --- | --- |
| Kuben & Liz Pillay | Sunday, May 14, 2006 - 20:04 |
Auckland


Praise the Lord. We had a wonderful service this morning at Pastor Fredie Esau's fellowship at Avondale her in Auckland. God is moving now brother and sister he is preparing a people to vindicate his word. There is going to be a rapture and therefore there must be a people who are ready. God bless you all as we pray for one another.