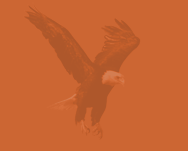 Guestbook


Thank you for visiting the Gospel Tape Ministry homepage. We hope you enjoy the comments other visitors have left.



| | |
| --- | --- |
| Angel Dihangwane | Monday, April 20, 2009 - 11:06 |
South Africa (Cape Town)


Shalom
Firtly I would like to thank God for His Love and Grace upon my Life and would like to share this scriptures with the Saints, Jeremiah 33:3, 1Corinthians 2:9-10 and Colossians 4:2-4...And lastly i would like to thank Him for the work that these Brothers are doing on this website and i Pray that He give them STRENGHT and WISDOM..
I LOVE YOU ALL AND GOD REACHLY BLESS EVERYONE OF YOU who will get the opportunity to read this message and read the shared scriptures



| | |
| --- | --- |
| Emma Chapman | Saturday, April 18, 2009 - 15:50 |
Tauranga, NZ


Hello Brother,

I haven't come on here for a long time and it was a blessing to visit again!

God bless,
Sis. Emma



| | |
| --- | --- |
| Bro. Thamsanqa Mthunzi | Saturday, April 4, 2009 - 23:35 |
Rabie Rigde (Midrand) South Africa


There's a song we sing that the END TIME MESSAGE is moving just like a magnet. So only the magnets will click to the MAGNET. This is how serious the Message is. This is our only hope, our daily Bread. We can now see where we come from, where we are and where we are going to. May our Precious Lord be with you, brothers and sisters in the Message. So I'll thank God for using Pastor Nkodima to sheppard us His sheeps...



| | |
| --- | --- |
| Elizabeth | Sunday, February 8, 2009 - 18:30 |
Australia


Thank you to Gospel Tape Ministry...in particular Gisborne Christain Fellowship for your service that gets broadcasted every sunday.I greatly appreciate listening to it.
May you be blessed. Sis Elizabeth



| | |
| --- | --- |
| Amber | Saturday, January 3, 2009 - 8:00 |
England


I don't know when I was last on this website, but I have just noticed the testimony section with various testimonies listed there to read. They are very good!



| | |
| --- | --- |
| Pastor Abang Anthony. | Tuesday, November 25, 2008 - 8:36 |
Cameroon


Greetings from the Cameroons. I am a Pastor Abang Anthony Ashu and brethren in Mamfe Toun ,Manyu division of the republic of Cameroon wish to extend our gratitude to the Gospel Tape Ministry New Zealand for catering for our spiritual well being by sending us messages of Br Branham and their church messages in CDs & MP3s. May God bless those who are serving the world with the message of the hour through Gospel Tape Ministry New Zealand. We wish to say we need more CD's to serve many brethren. These CDs you send are placed in our Christian Public Lending Library for brethren to rent use at home then return them to the library for others to use also. We also organise Tape Services on Sunday Evening, thanks be to GTM, New Zealand. Pastor Abang Anthony.




| | |
| --- | --- |
| Silas Kalule | Saturday, November 22, 2008 - 23:39 |
Kampala Uganda


I thank God once again for this privilege of being blessed with a daughter who has just made one year, one month and 20 days this day(22 November 2008).She is called Rose Freeborn.

Rose is my Mammy's name and Freeborn is one believer I came into contact through prayer and God was able to direct me to contact him when I was in a confused state, who later sent me his preaching sermons and one of them changed my mind and decisions towards a certain situation after listening to one of his sermons on the tapes.

I have a testimony why I treasure this site, I can not share fully, but just let us go on as we encourage each believers to keep fellowshipping and sharing testimonies that edifies and encourage one another on this journey as we go along.

God Bless.
Silas Kalule



| | |
| --- | --- |
| John kariuki | Tuesday, October 28, 2008 - 3:05 |
Mombasa kenya


God bless you Bride,
We thank God for your great dedication and may he bless you richly.

John Kariuki



| | |
| --- | --- |
| Brother Tumelo Thobejane | Friday, October 24, 2008 - 19:52 |
South Africa, Johannesburg, Tembisa


Greetings in the Precious Name of Our Lord and Saviour Jesus Christ. I just want to thank God for what He is doing in our lives in this day. The things that God showed (The Revelation of The Word) Brother Branham are becoming a reality in our daily lives..you see there's a difference between when the message is in the Book ( Spoken Word and The Bible) but what brings about a reality is when the Word is Made Flesh. Brothers and Sisters what we need is "Deity" to be Veiled in our Mortal beings, and we know that one of these days we'll be released from these shackles.
"...For our conversation is in Heaven from whence also we look for the Saviour The Lord Jesus Christ, who shall change our vile body that it may be fashioned like unto His Glorious Body..." Philippians 3:20.

Brother Isaiah Brooks preached a wonderful message recently in South Africa, and he was saying that satan wants us to be lukewarm and conform to the current environment but God has placed something within us that can act against it.

Brother Howard, just a special thanks to God for the message that He gave you in 2002. "The High Priest of Our Confession", Brother that was powerful...
You send me a copy around 2004. Only if people can realise the power of confessing The Word of God… ("The weakest person can defeat satan anytime, anywhere and under any circumstance..")

God Bless you Brother Howard just know that we love you so much, and pray for you..




| | |
| --- | --- |
| Bro Gerald Lea | Friday, October 17, 2008 - 20:58 |
Hemel Hempstead UK


Hi Brothers and sisters.
I found you wed site the other day and listened to a message by Brian Freeborn of Australia on Noah. I found it a great blessing and will now be browsing your site on a regular bases.
Thank you for making it avalible.
God bless you all.
Brother Gerald