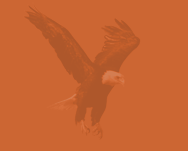 Guestbook


Thank you for visiting the Gospel Tape Ministry homepage. We hope you enjoy the comments other visitors have left.



| | |
| --- | --- |
| Tanya | Thursday, June 27, 2013 - 21:37 |
Johannesburg


God bless Saint, I am so blessed by the testimony shared on the site and desire that you all remember me and my family in your prayers and i will do the same. Love and God bless



| | |
| --- | --- |
| BRO.OBWOKOR JOSEPH | Wednesday, June 26, 2013 - 4:28 |
UGANDA


GOSPEL TAPE MINISTRY SITE is such a blessing to us.We pray that the HOLY SPIRIT will continue to inspire you with the revelation of the son of man which will encourage, strengthen us all and bring glory to God's Holy name.Amen.



| | |
| --- | --- |
| air max 90 pas cher | Sunday, June 2, 2013 - 19:05 |
http://air-max-90-pas-cher0.webnode.fr/


Wonderful goods from you, man. I've understand your stuff previous to and you're just extremely fantastic. I really like what you have acquired here, really like what you're saying and the way in which you say it. You make it enjoyable and you still care for to keep it sensible. I cant wait to read far more from you. This is really a great site.



| | |
| --- | --- |
| Samuel Nanda | Monday, May 20, 2013 - 6:00 |
Balangir


Dear Brother,
Shalom, Greetings in Jesus Name. It is my privilage to know each as friends in Christ. Thanks for your kind message and prayer. With Regards and love.
Shalom
Samuel



| | |
| --- | --- |
| brother Eliezer | Monday, April 29, 2013 - 21:50 |
Limpopo,polokkwane


I thank God for this Message of the hour
The Bible says the Lord Himself shall descend from heaven with the Message of the hour(shout) when the seventh seal open in Rev8:1 was fulfilling Rev10,to anoint the Bride for the Rapturing faith so let stay with the Message of Malachi 4
i love you all saints & i will meet you in the Lord's supper by God's grace

may God richly bless you



| | |
| --- | --- |
| Brother Petrous Nethavhani | Tuesday, April 23, 2013 - 8:00 |
LIMPOPO SOUTH AFRICA


He!every one

I am so grateful for reading the massages of the prophet WILLIAM BRANHAM that blessed me a lot and helped me to overcome many problems by faith

God bless you all

Thanks



| | |
| --- | --- |
| Jay Mar | Monday, April 22, 2013 - 0:19 |
Singapore


May God bless this ministry.



| | |
| --- | --- |
| Sister Robin Wiggins | Tuesday, December 25, 2012 - 16:25 |
Sevierville Tn, The Great Smoky Mtns


Greetings and Merry Christmas, just found your site this day and am enjoying so well especially the testimonies. The Lord willing me maybe I in time can give mine, as it would thrill my soul. I have 3 grown children and 6 grandchildren. I heard of the Message 7 yrs ago and all the while the Lord was doing some marvelous and supernatural things as well as showing me the truth of the real baptism of the Holy Ghost, deception in the Pentecostal denomination that I only knew since being baptized at the age of 8 and receiving a real experience with the Lord 2 weeks after I was baptised in the Name of Jesus Christ, and from there God used my saintly Grandmother who was a Pentecostal christian and lived the life, told me about One God and other truths. What a Mighty God We Serve and Im So Glad to say that I am One of Them! God BLess You Brothers and Sisters from East Tennesee



| | |
| --- | --- |
| George Abney | Saturday, November 17, 2012 - 17:46 |
Charleston, South Carolina, USA


Your work has a wonderful effect to communicate the presence of God. As the world grows darker with unbelief, it is important for those who host the Light to shed self in submission to the purpose of God. Thanks be to Jesus Christ for the wonderful gift of his Love and Grace. Thank God for the truth he has revealed to those with sight quickened by the Holy Ghost.



| | |
| --- | --- |
| OBWOKOR JOSEPH | Monday, October 22, 2012 - 7:54 |
KAMPALA-UGANDA.


Thank you for this site.I apprecite the work that you doing,what a benefit to the bride, listening to your sermons and the music I haven so much blessed with them.keep on with the good work of the Lord.Greet all the saints of gospel tape ministry.