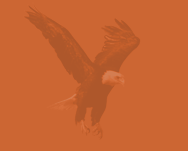 Guestbook


Thank you for visiting the Gospel Tape Ministry homepage. We hope you enjoy the comments other visitors have left.



| | |
| --- | --- |
| Becky Mary Mabugu | Saturday, January 22, 2005 - 22:31 |
Africa Zimbabwe


I greet you in the name of Jesus Christ.I would like to thank you people for the good site you are offering on the internet.It is good to know about other believers worldwide.I appreciate your efforts.God bless you.



| | |
| --- | --- |
| Ptr.Danner Bulalin | Saturday, January 8, 2005 - 21:18 |
Baguio City, Philippines


Hi to pastor Howard Searle and Family and to all the saints there in Gisborne New Zealand.

Bro.Reginald is a good friend and brother and has been and inspiration to me. i am looking forward to see him in glory.

Keep up the good work knowing that your labor is not in vain in the Lord.


Bro.Danner Bulalin



| | |
| --- | --- |
| Christina | Saturday, December 11, 2004 - 23:11 |


Hi,William Marrion Branham was the real prophet!!! He spoke about the second coming of my JESUS CHRIST!!!!!! GOD BLESS YOU ALL Christina, 13 years



| | |
| --- | --- |
| keijo | Saturday, November 20, 2004 - 6:09 |
sweden


So great wonderful ,that belong so mighty lord and
so much love in him to us, that he gave his own life for our the sin and sickness, so beautiful Lord and savior worship all the christian with all the heart and all the mind and all the streng.be touch of the Holy spirit and fire just now and pray for revival.Blessing keijo sweden



| | |
| --- | --- |
| David Erickson | Tuesday, November 16, 2004 - 1:21 |
Jeffersonville, Indiana


Precious Memories,

I remember how happy we were when my dad brother Alfred Erickson was confronted by brother Reg Searle your father back in 1967 in NZ why he was not listing to the tapes of brother Branham. He gave my dad about seven 5" reel tapes.

We knew brother Branham and we heard other fine ministries but had not heard The 7 th Angel's Message for our selves. We believed he was a prophet but somehow did not feel the importance to hear that Voice of God for ourself.

It was not brother Searle's preaching I remember but it was his personal agenda to get this prophets tapes into our families hands, so that our spritual soul was fed. Our entire family at that time were baptized in the Name of The Lord Jesus Christ at a creek near Gisbourne. Brother Reg and brother Hill and their wives also visited us in the USA after we moved back from NZ at least two more times, with the focus on encouraging us to hear those tapes of the prophet.

This surely has been precious memories because all of brother Alfred Erickson's offspring including greatgrandchildren listen to this messenger on a daily basis in there homes today.

God sent us Elijah the prophet and He sent brother Reg to remind us to hear that Voice.

I was very thankful for our brother Reg and his work, when I heard a sermon in Tennessee this last June, that the minister said " the voice on the tapes was once the Voice of God but it no longer is ". How Thankful I was that there was someone who pointed us to those tapes ordained by God to be stored up food to be eaten in a time such as this into our hands again.

God Bless you and your family from ours the Erickson's.

David Erickson



| | |
| --- | --- |
| Chris & Mele Lagaluga | Friday, March 22, 2002 - 21:00 |
Auckland, NZ


God bless you all at Gospel Tape ministry. It is a privilage and honour to be part of the Ministry We will always have fond memories of Gisborne especially God's faithful servant Brother Reg Searle. He brought the light of the Prophets message to us and we are truly grateful to the Lord for him. We love you all.

God Bless.



| | |
| --- | --- |
| Lance & Kay Adams-Reid | Tuesday, March 13, 2001 - 17:00 |
Lower Hutt, New Zealand


What a wonderful medium to be able to outreach to the world through. Your video messages on your site have been a real encouragement. May the Lord bless and guide you as you labour for Him.



| | |
| --- | --- |
| Bro. Brian & Sis. Carol Loch | Saturday, February 10, 2001 - 6:00 |
Glasgow, Scotland


Greetings Brother Howard and the Saints in Gisborne, We thank GOd for your ministry to the Bride of Christ over the years. May God bless you as you continue in His service. We are remembering you in prayer.



| | |
| --- | --- |
| Brother Allan Ghyslan Mobuzu.(Salem) | Wednesday, February 7, 2001 - 5:00 |
Cape-Town, RSA. South-Africa


Isn'it wonderful when he said we're neither Germans, French, Belguims, Swiss, African,or Americans, or none of them." Then later on he said "that's the national spirits,but we have our national spirit that's the HOLY SPIRIT coming from GOD,out of heaven,,and we act like that,make you conduct yourself like they do up there, because you are of another world. Bride of the LORD I'm welcoming correspondance over the world.

GOD IS BLESSING THE BRIDE...



| | |
| --- | --- |
| Bro. Boaz Kotha | Friday, February 2, 2001 - 5:00 |
P.O. Box 2075, Secunderabad-500 003, AP India


Dear Bro. Howard Searle, Greetings from India. It was nice to be with you saints last Easter Convention'2000. God bless you and the ministry you do. I often visit this page and its always a blessing to me. Keep it up.