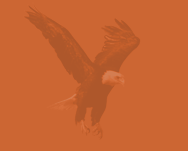 Guestbook


Thank you for visiting the Gospel Tape Ministry homepage. We hope you enjoy the comments other visitors have left.



| | |
| --- | --- |
| Connie Cook | Friday, August 31, 2007 - 15:57 |


God bless you: Just want to let you know that we are enjoying very much the Sunday services. They have been a real blessing. We are from Beaufort, South Carolina in the U.S.A. and, believe it or not, are seriously comtemplating a trip to New Zealand possibly in January of 2008, the Lord willing. Please pray for us and the Lord's will concerning this. May the Lord richly bless you. Bro. and Sis. Cook



| | |
| --- | --- |
| keijo | Tuesday, August 28, 2007 - 3:53 |
sweden


And God said."Let the be light." So beautiful joy and fair and joy when the light of heaven came in our hearts and we begin see all the heavenly tresures and face of Jesus and his love and still this fair light will shine and given more of heaven in us daily.Help the lost that find Jesus,pray for blessed revival soon,thanks and bless and hope,keijo sweden



| | |
| --- | --- |
| Sister Christina | Tuesday, August 28, 2007 - 1:52 |
Romania


Shalom brother Howard.
I am sister Christina from Romania who had a one leg shorther then the other and my back was deformed and Mighty God healed my leg and my back in teh service last year.You heard my testimony from brother Attila when you was in Romania.I just wanna tell you when you was in Timisoara was so blessing to me that meetings and iam a new person and i don't have words to thank God for what His doing in my life. I din't expecting that my testimony and God's healing in my body would be so blessing in people's life.
God bless you and to reward you with ETERNAL LIFE
Greetings in the name of the Lord Jesus Christ to saints from Gospel Tape Ministry.
God bless evrey one of you until Our Mighty God returns to take us home.
Praise the Lord for the messege of the hour that will take us in the Rapture!!!!!Praise the Lord that sent us a prophet our brother William Branham and one messege to get ready for the meeting with Our Savior
who wants to hear about God's Healing feel free to write me
my address is eagle_christian_girl@yahoo.com



| | |
| --- | --- |
| OVGuillermo | Saturday, August 25, 2007 - 8:18 |
Panama


Thank you for your site. I have found here much useful information.
Good site ! ;)



| | |
| --- | --- |
| Brother Howard Mutsago | Tuesday, August 21, 2007 - 22:16 |
Harare, Zimbabwe




This is good keep it up..



| | |
| --- | --- |
| pastor benjamin | Wednesday, August 8, 2007 - 1:31 |
philippines


shalom to the bride of Christ....im pastor benjamin of matabungkay tabernacle church...im just happy to hear some of the bride around the world ,it is my great joy to hear and fellowship with other believers..i hope this mail finds you all well....i hope to have a constant fellowshiping with you thru mail for it is my happiness to hear from other member of the 5-fold ministry,for it is our perfection...GOD BLESS YOU ALL

your brother in Christ

pastor benjamin

my add: benche_65@yahoo.com



| | |
| --- | --- |
| Sister Babalwa Cwane | Tuesday, June 5, 2007 - 0:41 |
Cape Town, South Africa


God bless your efforts of taking the gospel to the far and wide.



| | |
| --- | --- |
| Jeff Maxwell | Sunday, May 27, 2007 - 3:38 |
Pennsylvania, USA


All Praises to the Most High God of Creation, The Lord Jesus Christ. I was recently Baptized in the Name of Our Lord Jesus Christ. Brother Howard and Brother Freeborne were present,as well as many other wonderful Brothers and sisters in our Lord Jesus Christ. It was a mighty experience that REALLY changed my life. That same night while we were worshiping the Lord, the Holy Spirit came down on me and I felt the mighty wind move throughout me. Also I could feel it move throughout the congregation, as we were worshiping the Lord. Please, my brothers, please my sisters, if the water is calling, take your sins and leave them in the water. You WILL arise as a new person. I LOVE the Lord, don't you?



| | |
| --- | --- |
| Johannes M. Sparrestad | Friday, May 25, 2007 - 10:20 |
Stockholm - Sweden


Thanks for a Great Sermon; "Empty Vessels".

I havent visited this website for many years.

GOD BLESS!!!



| | |
| --- | --- |
| Oral Roberts | Wednesday, May 2, 2007 - 12:53 |
Buffalo new york


Praise God for the true word and for sending the Prophet to bring us destiny purpose.

God Bless