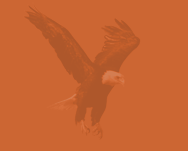 Guestbook


Thank you for visiting the Gospel Tape Ministry homepage. We hope you enjoy the comments other visitors have left.



| | |
| --- | --- |
| Pastor Daniel Kgonyane | Sunday, September 28, 2008 - 9:03 |
Phomolong, Tembisa, Kemptonpark, South Africa


I would like to thank God for providing us with a helping hand through our brother and pastor Willie Retief who value souls more important than anthing. His whole life is dedicated to further the kingdom of God as he assited us and most of sister churches that were emerging in South Africa and neighbouring countries by Spoken Words and Tapes.May God bless him richly



| | |
| --- | --- |
| PASTOR PETER VIDZA | Monday, September 8, 2008 - 4:03 |
GHANA WEST AFRICA


THANK YOU FOR THE GREAT WORK YOU ARE DOING TO US
IN GHANA FOR GIVEN THE MESSAGES BOOKS AND CD.
YOU CAN SEND ME MORE AGAIN TO SHARE TO MY CHURCH MEMBERS.
FROM BRO.JONATHAN IN GHANA



| | |
| --- | --- |
| BRO MVUSELELO MAGONGO | Saturday, August 23, 2008 - 21:13 |
SWAZILAND


GOD bless pastor Israel Nkodima for introducing the end time message to our small country swaziland. now i know. brotheren hold on dis is the truth.the seventh seal is broke HALLELUJAH



| | |
| --- | --- |
| ABNG ANTHONY ASHU | Wednesday, August 13, 2008 - 6:23 |
mamfe,cameroon


GREETINGS FROM CAMEROON.
THANKS FOR THE TRAQCTS AND SERMON BOOKS ,AND TAPES YOU SENT TO US HERE IN CAMEROON. WE ARE LISTERNING TO THE TAPES AND READIND THE BOOKS.
WE HAVE DISTRIBUTED THE TRACTS DURING EVANGELISM AND THE PUBLIC IS RESPONDIND TO THE MESSAGE.
PLEASE SEND US CDs and DVDs ON THE MESSAGE.
THANKS
PASTOR ABANG ANTHONY ASHU
MISSION DIRECTOR,
3A CAMEROON
P.O.BOX 52 MAMFE, MANYU,
SOUTH WEST PROVINCE
REPUBLIC OF CAMEROON
www.freewebs.com/3acameroon



| | |
| --- | --- |
| Pastor Silas John | Thursday, August 7, 2008 - 6:09 |
Pakistan


i am Pastor Silas John running Bible Preaching Ministry in Pakistan Please Pray for Us .
Thank You
God Bless You All
Pastor John



| | |
| --- | --- |
| Kimberly Renee | Wednesday, April 23, 2008 - 11:32 |
South Carolina USA


Greetings to you all, my brothers and sisters in Christ Jesus! It's wonderful having such a beautiful family in Jesus Christ. Thank you all for continuing to pray for my children and me! May the Lord continue to bless this ministry for His Awesome Glory. I look forward to the day we can sit down together and have fellowship one with another. Hopefully it won't be much longer, and we'll all be HOME where we belong! God bless each and every one and keep you all until His Soon Coming! In Christian Love, Sis Kimberly Renee



| | |
| --- | --- |
| Joseph Marwa | Wednesday, April 23, 2008 - 0:33 |
Migori, Kenya


Thank you for the message books you sent to me. i have received them safely. God greatly bless the work you are doing.
Please i would request for some more message books.
Bro Joseph Marwa
P. O. Box 61 Migori 40400
Kenya



| | |
| --- | --- |
| Elie Ngandu | Friday, April 18, 2008 - 5:01 |
UK


It is something good to see some people dedicated to the work of God. Despite all the things going on around, other people now aknoledging that God exists or does not act anymore.

I really pray the Lord our God to strenghen you all who take your time to publish and maintain these website. Every work done for the sake of God will probably not pay today but, I am telling you as I witness of the accomplishment of the promisses of God, one day, may be not on earth but it will be reqarded. God is not a son of man to lie. He does accomplish his promisses.



| | |
| --- | --- |
| Bro.Samson Shetty P. Mantada | Tuesday, January 8, 2008 - 18:26 |
GRACE Nagar-Puppalagutta,Warangal,A.P. INDIA.


Beloved Bro.Howard Searle,
Loving greetings from the Bride of Christ-India to U & the Bride of Christ in Newzealand in the lovely name of our Heavenly Bridegroom Jesus Christ!
Ur website is Blessing to the Bride of Christ around the world.V appreciate U,keep it up.
V wish U a HAPPY NEW YEAR-2008.
May the Lord Richly Bless U, keep U & use U mightily for His Glory, is our sincere prayer.
-- Bro.Samson Shetty,
LORD JESUS CHRIST GRACE TABERNACLE,
GRACE Nagar-Puppalgutta,Warangal-506002.A.P. INDIA. mrvsamson@yahoo.com



| | |
| --- | --- |
| felix muchemi munyiri | Sunday, December 16, 2007 - 2:46 |
karatina,kenya.


Wow! its unbelievable...am blessed to have a chance
to read and listen to the messages in this website.
Its a new touch to listen and feel His presence.i'd wish everyone
should visit the site and listen to God's own words.
Thanks for making this messages accessible to everybody.God bless!!!